Details

Category: Issue 3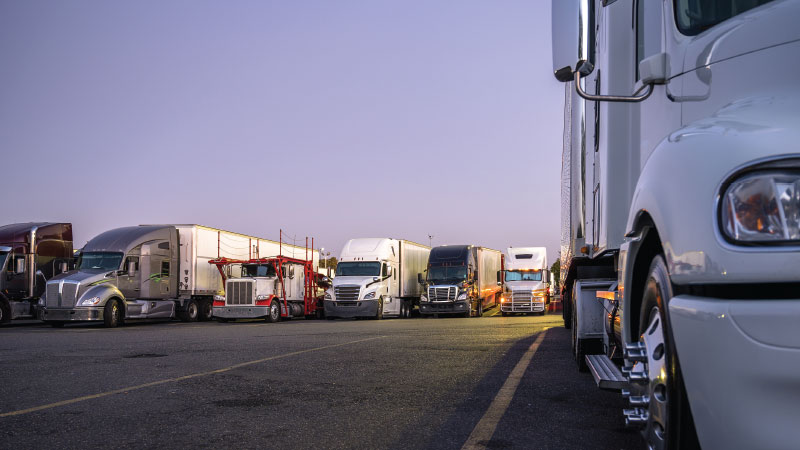 By Ted Harvey, SPR Associates Inc.
Background
In May 2018, SPR Associates of Toronto submitted a report to The Ontario Ministry of Transportation (MTO) on long-haul truck parking and rest areas along Southern Ontario Highways. This $280,000 Study involved a major review of truck parking in Southern Ontario and was led by Dr. Ted Harvey of SPR, with a U.S. and Canadian advisory panel of engineers and transportation and safety specialists. This state-of-the-art project was the most thorough study of this issue ever conducted in Canada, or perhaps anywhere, with engineering simulations based on over 450,000 truck trips on 25 highway segments, and online surveys of over 2,300 Canadian and U.S. truck drivers. Several hundred trucking companies were also surveyed. The goal of the Study was to assess the extent to which there is a shortage of truck parking and rest areas in Ontario and to make recommendations to address this issue.

The Study focused mainly on the highway 401 corridor from Detroit-Windsor to the Québec border, but with attention also to other 400 highways and rural areas. The 400 corridor, used by some 40,000 trucks per day, is a vital part of the supply chain for the Greater Toronto Area as well as the rest of Ontario. The surveys yielded detailed estimates of the need for parking on 25 Ontario highway segments and for over 70 existing truck stops. Drivers provided over 60,000 ratings of the difficulty of finding parking at all these locations. We also examined the history of implementation of Hours of Service (HOS) and Electronic Logging Device (ELD) regulations which limit driving hours to ensure rest. HOS drives the parking shortage and has been neglected by MTO for the past 15 years. On January 7, 2021, MTO issued a press release describing their proposed remedies to the parking shortage.